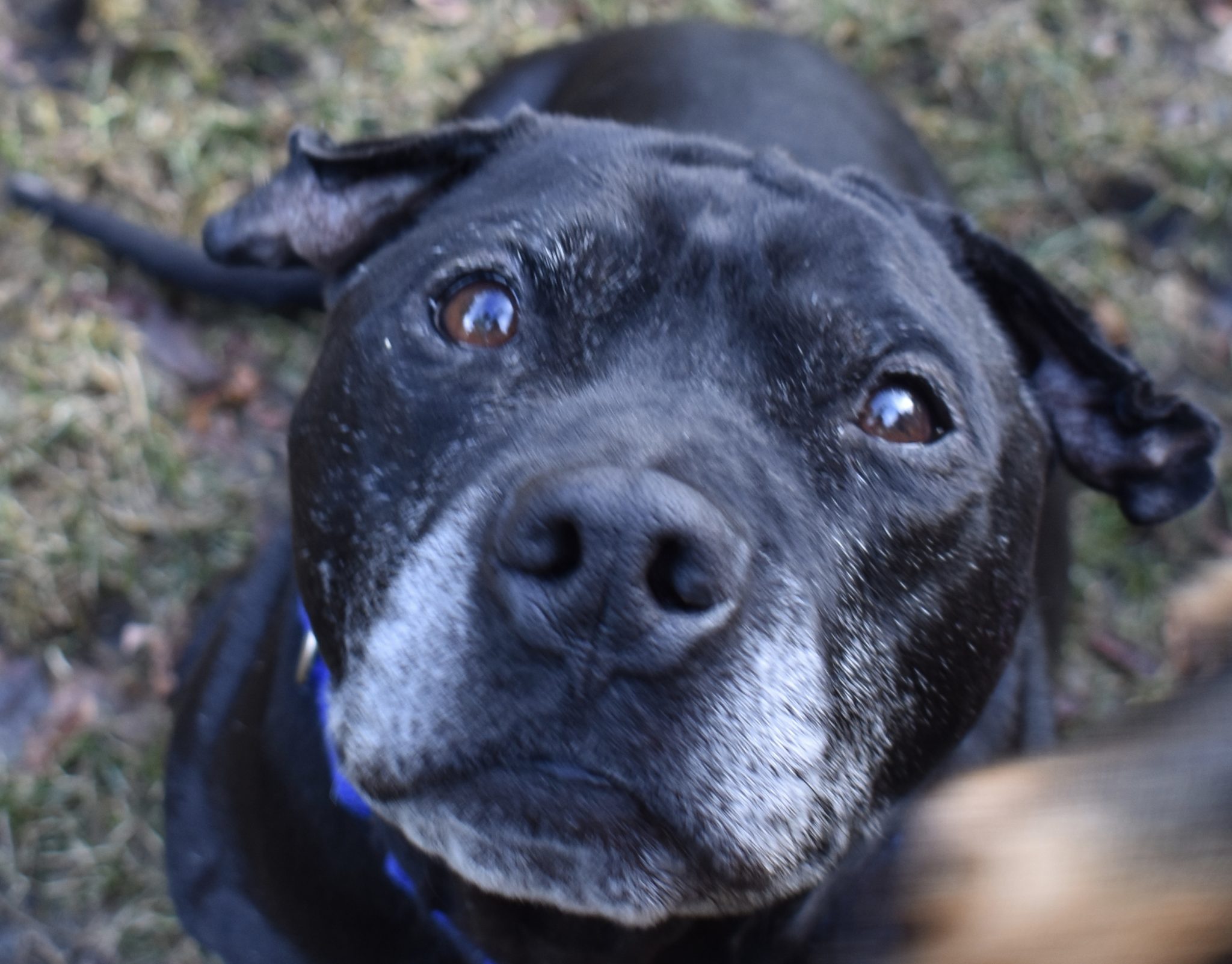 Joey's Elder Paws Rescue approved as a NYCACC New Hope Partner:
Meet Griswald (#boroughbred15653) rescued 12/21 from the Manhattan ACC) our newest H.E.A.L.er and first official rescue as a newly accepted NYCACC New Hope partner. Gris, found as a stray, was At Risk at the shelter due to kennel cough. Thank you to the Animal Care Centers of NYC (ACC) Manhattan New Hope staff for advocating and highlighting this sweet older pup to us. Gris is with a short-term foster in Westchester, NY and will be going to our H.E.A.L. (Humanity, Empathy & Animal Love) Sanctuary in upstate NY tomorrow. He has been the perfect houseguest, adoring, low key, low maintenance and housebroken.
Bringing Griswald home from the shelter was an extremely emotional experience. He refused to come with us and wanted to go back into the shelter, the only safe place he knew, after having been a stray for God knows how long. He had to be lifted into the car and then when we got home he wouldn't get off. He looked confused and scared, tail tucked between his legs. GRIS' SAD EYES AND THE SCARS ON HIS FROSTED FACE MAY SPEAK VOLUMES OF HIS HARD, ABUSIVE PAST, BUT HE IS SUCH A GENTLE, LOVING SOUL. Griswald is BEYOND ADORABLE. This bouncy boy is so very sweet, mellow, SUPER DOG and KID FRIENDLY….you can't ask for more in your new best friend!
But Gris was the lucky one. We don't know how long Griswald had been a stray, but seeing his contentment at being loved and inside a house is simply priceless.
There are so many Joeys, Griswalds,  and nameless others in shelters that need rescuing. Please open your hearts and homes to a homeless pup. #AdoptDontShop.