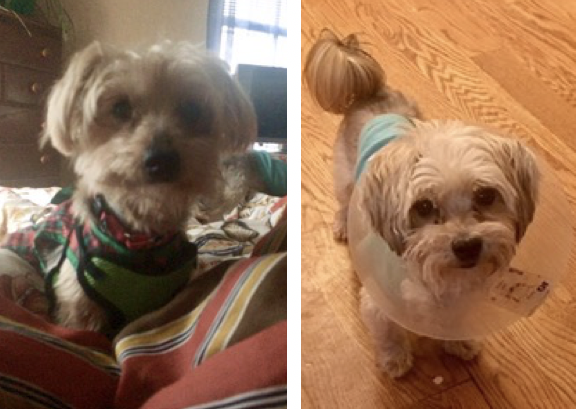 Joey's Elder Paws Partnership with NYCACC's Enhanced Reunification Program:
Senior bonded pups Gucci (#25025) and Lewie (#25026) have come to us as part of our partnership with NYCACC's Enhanced Reunification Program. Gucci's and Lewie's owner had a family medical emergency and needed help with temporary placement as she was unable to afford boarding. Sadly she had no choice but to surrender the pups to the Brooklyn ACC. Seeing the owner's strong bond with and dedication to her pups, ACC reached out to us for temporary foster/boarding.
We are so happy to be able to step up for these little boroughbreds for a couple of months, till they can be reunited their mommy. But for now the duo is confused and a bit lost. They are also a bit frail and down with a cold. But their wonderful foster is sooo amazing and taking such good care of them. Please keep these two cuties in your thoughts for a speedy recovery!!