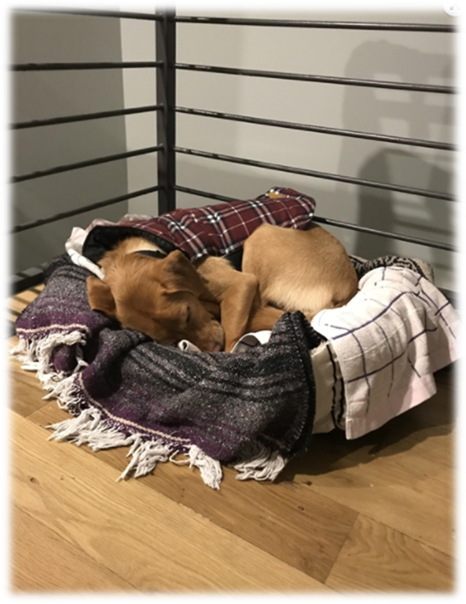 Nala Rescued under our Owner Surrender Prevention Partnership with the NYCACC: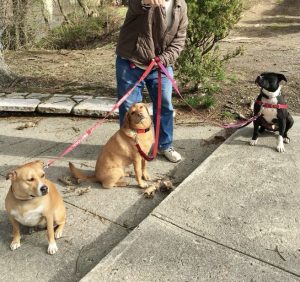 Last week we visited the Manhattan ACC and were once again reminded of how heartbreaking and depressing a place a shelter can be for our four legged friends. The staff at the NYCACC does its best to highlight abandoned pets to New Hope Rescue partners like us, but the sheer volume of dogs coming through the doors from the five boroughs is simply overwhelming. As part of our Owner Surrender Prevention Partnership with NYCACC and our #KeepingPetsOutofShelters initiative, we rescued 5-year old Nala (#boroughbred19357) a deferred intake at the Manhattan ACC today! Another sweet pup failed by her humans. But she is safe and will soon be home with her awesome foster parents and sister (also rescued from the NYCACC).
A bit about Nala's sad history. Her family got her three weeks ago from her previous family, who had no time for her. Her current family had to rehome her as she is not a good match. So why was Nala not a good match?! Well…because Nala had growled a few times in her current home when her OWNER PUT HER FACE ON HER FACE!! REALLY…so as per her notes from the NYCACC "1/18, Nala was lying on the couch and her ADULT OWNER was lying sitting behind her. The ADULT OWNER leaned on her and put her face on her face. Nala growled. Her owner leaned back SLIGHTLY ON HER and told her that wasn't nice. Nala turned around and lunged and bit her lip. She then ran to a corner and hid. Nala's first family (WHO DIDN'T EVER HAVE TIME FOR HER IN THE FIRST PLACE!!) was very surprised to learn that she bit her current owner. They report that she hadn't bit anyone while she lived with them." So poor, sweet, shy Nala gets saddled with a "bite" history and ends up at the shelter for no fault of her. We're sick to hear this story repeated so many times. HOW SO MANY IRRESPONSIBLE OWNERS SET UP THEIR DOGS TO FAIL!! But our very special adopter with a heart of gold was able to look beyond these notes and happily welcomed Nala into her home and family. There are so many wonderful pets like Nala waiting at shelters near you. Please open your hearts and homes to them and start a new love story!!