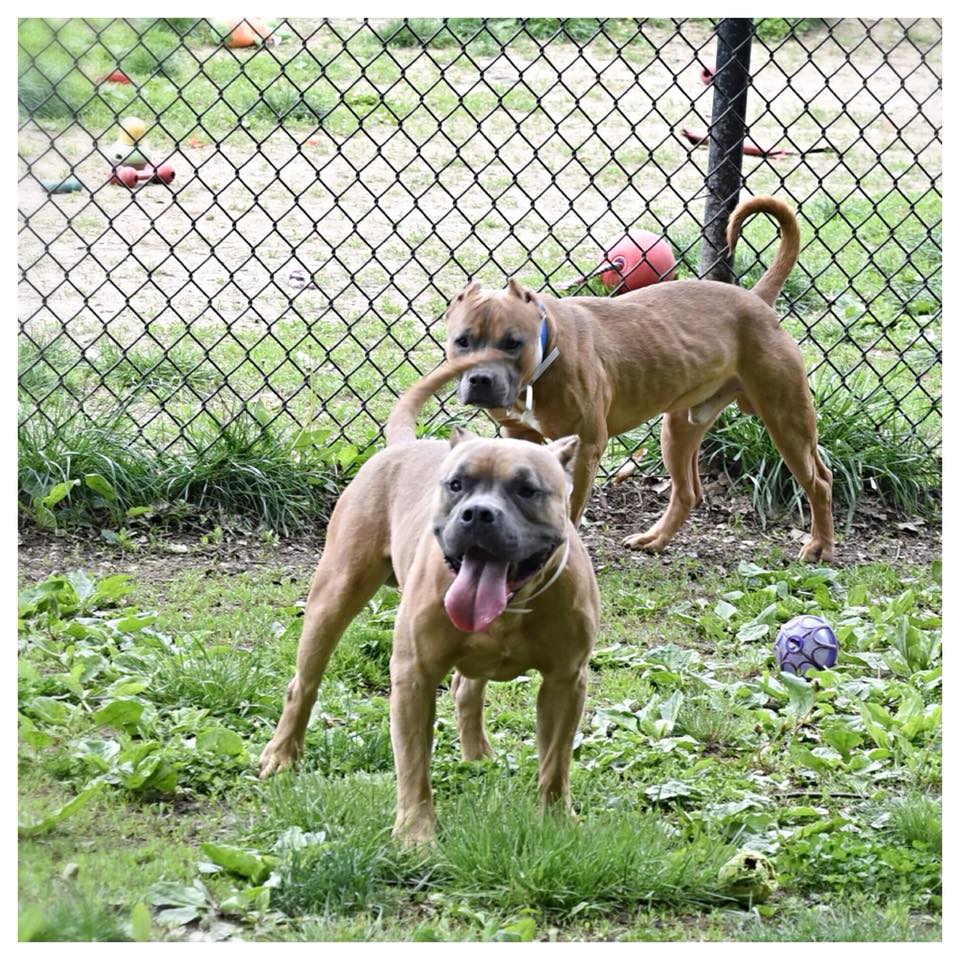 Tom and Jerry are at Training Camp Thanks to "The Joey & Oreo HEAL Fund"
Tom and Jerry are out of the Yonkers Animal Shelter, NY and are at a wonderful doggie training camp. We were so happy to help this awesome twosome via a grant from The Joey & Oreo HEAL Fund, our give-back to the community funding initiative.
TOM and Jerry were found as strays tied up in a park in Yonkers NY and taken to the Yonkers Animal shelter. Favorites of many, these pups were not handling life behind bars. They were displaying an amount of kennel stress, lack of confidence and anxiety. Tom and Jerry are a bonded pair between 3-6 years old. We are not sure if they are brothers or father and son but what we do know is they need each other. In training they will learn how to live successfully in a home environment. Adopting them into a home without training would have set them up for failure and we love them to much too do that. Tom and Jerry are sweet, good with other dogs and cats, and we believe they will thrive and shine in training. Training will provide much needed boundaries and rules and teach them to trust again. With the help of The Joey & Oreo HEAL Fund they were been given a second chance.